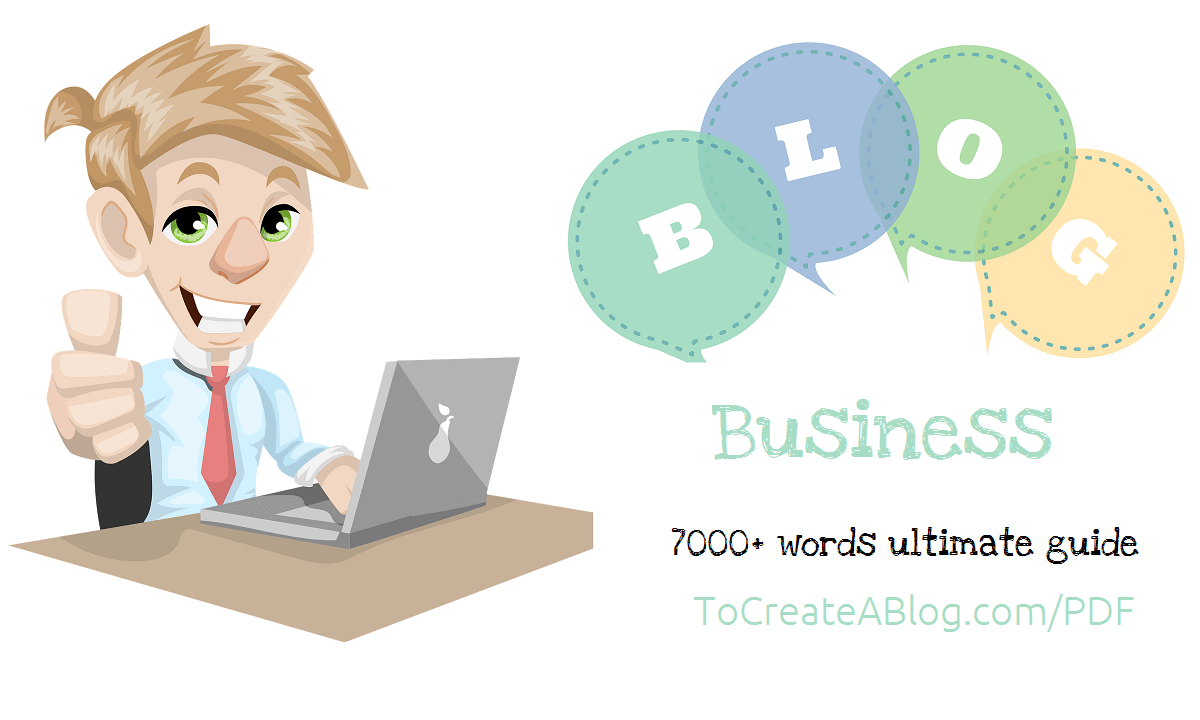 Do you have a business online and you want to grow it. You are wondering how you can get more clients or how to start a blog for your small business?
The best way to grow your small online business is BLOGGING.
Even if you don't have a business, you can turn your blog into business. Blogging is a very powerful way to make money online.
In this ultimate guide, I am going to share all the necessary details, stats, facts, guidelines, and resources to start a blog on WordPress.
Table of Contents: How to Start a blog on WordPress in 2020?
Here is the outline for this in-depth guideline to learn how to start a blog and make money, so you can quickly access any section.
How to create a business blog in 2019 That Matters?
Let's discuss all the points in details.
Why blogging is important for business?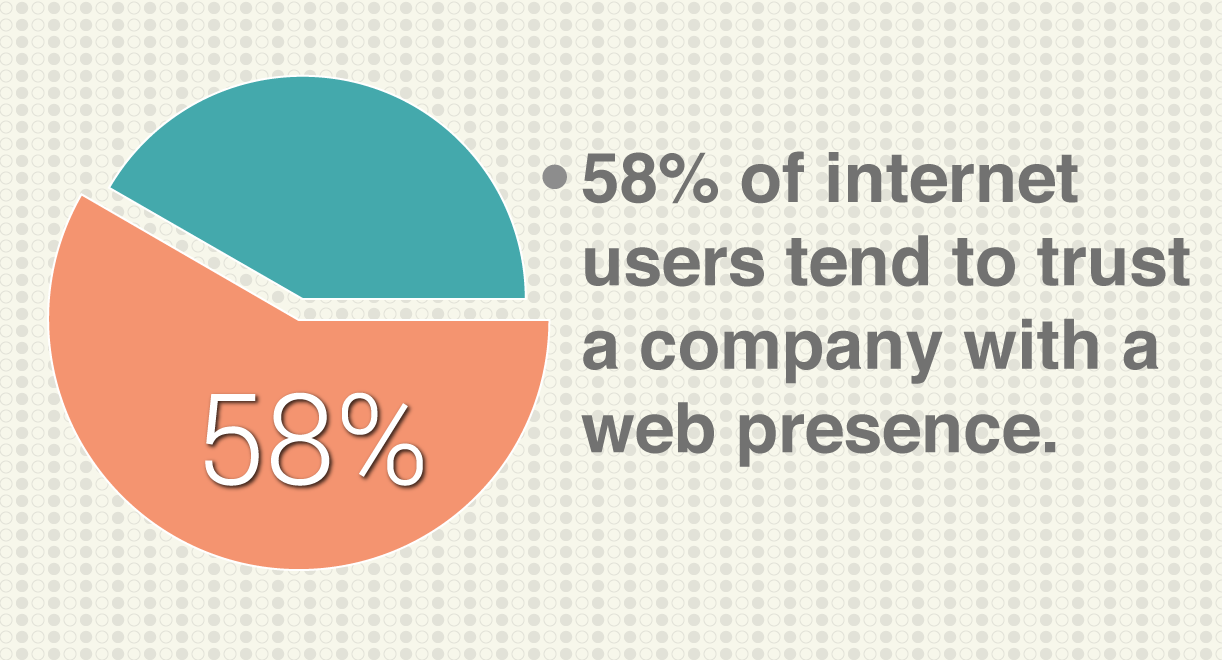 One of the most common reasons to set up a blog for your business is to drive traffic to your website.
Let's see some blogging stats and what you need to remember before setting up your business blog.
If you don't know, let me inform you that for good reason, businesses with blogs receive 55% more trafficthan businesses without blogs.
Remember every time you write quality content and publish a new blog post on your business blog, You create a new web page and trigger the 'indexing' of new web content on Google and other search engines, related to your business and website.
With business blogging, you also get a chance to share content and information relevant to your customers' needs and questions.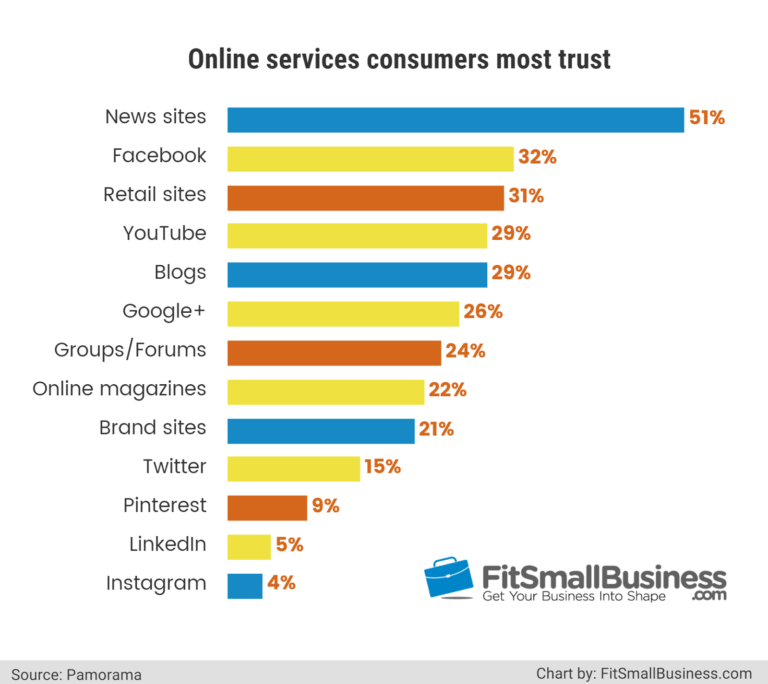 Blogs are the 5th most trustworthy source of information on the Internet behind news sites.
Quality & Design matters
High-quality well-written original content, regular publishing (Consistent blogging], good design, and an established social media presence are ranked as the four most important factors determining the credibility of a blog.
Blog consistently
The more you blog, the easier it will be to establish yourself. You should consider establishing a posting schedule for consistency. Once a Week Twice a month or whatever suits your business.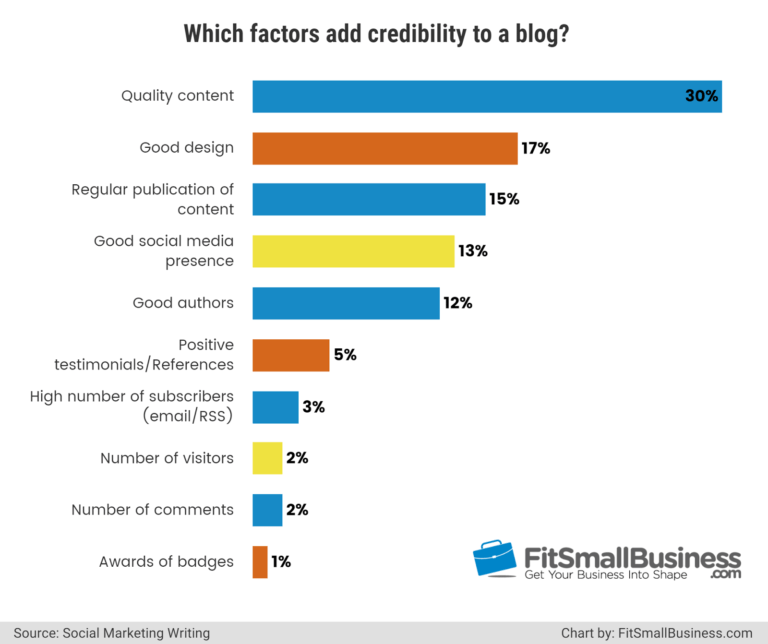 6 out of 10 online consumers in the United States have made a purchase based on recommendations from a blog.
Length of blog posts matters
Studies shows that long-form content (lengthy 2000+ words blog post] get more shares on Twitter, FaceBook and other social media sites and traffic from Search Engines.
Website Speed Matters
Visitor can abandon your site if it takes too much time to load.
Faster websites also optimized for small screen devices like smartphones, and tablets are likely to get higher rankings in Search Results.
Many companies offer cheap shared hosting plans but don't go for them.
Choose a managed hosting provider like Kinsta
They are a bit expensive than cheap shared hosting services but in the long run, your business will benefit from your wise decisions.
Shared hosting plans are not good for business and website security and does not offer advanced features which you get with Kinsta Hosting.
List of Tools Required & Discussed to Set up a Small Business Blog But can be used for big blogs as well
In this guide we have discussed many tools that we need to create a small business blog.
Here is a list of all the tools, we have been using for this and our other blogs.
We are recommending these tools because we are using these tools to setup, create and publish great content on our blogs.
If you like the quality and content on this blog, go ahead and use these tools, otherwise you can ignore our recommended tools.
5. WordPress Plugins
6. WordPress Themes
7. Email List Building Plugin

8. SEO Tools
9. Content Writing Tools
10. Keyword Research Tools

Keywords Everywhere for Chrome
Soovleand
11. Tools to optimize & create quality Images & infographics
How to create a blog in 2019 That Matters?
Let's dive deeper into this Comprehensive 6700+ Words Guide to learn How to Start a Blog using WordPress.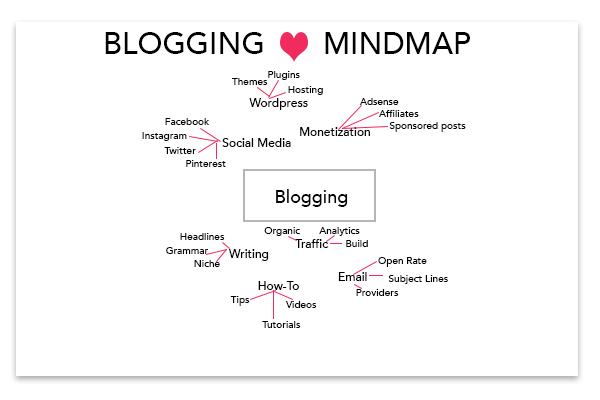 Now you know why blogging for your business is important, let's see how to create a blog for your business that matters.
Here are key points to remember before your business blog.
Choose a primary blog topic that suits your business
Choose a powerful publishing platform like WordPress
Register a blog domain name that suits your business
Choose a fast hosting provider like Kinsta (Speed matters]
Install and setup WordPress for your business blog
Install Necessary plugins Jetpack and All-in-One SEO pack
Get The Ultimate WordPress Toolkit For Web Design Professionals And Business Owners from ElegantThemes
Write, and publish great content regularly
Let's discuss each point in detail.
1. How To Choose Blog Topic Like A Boss?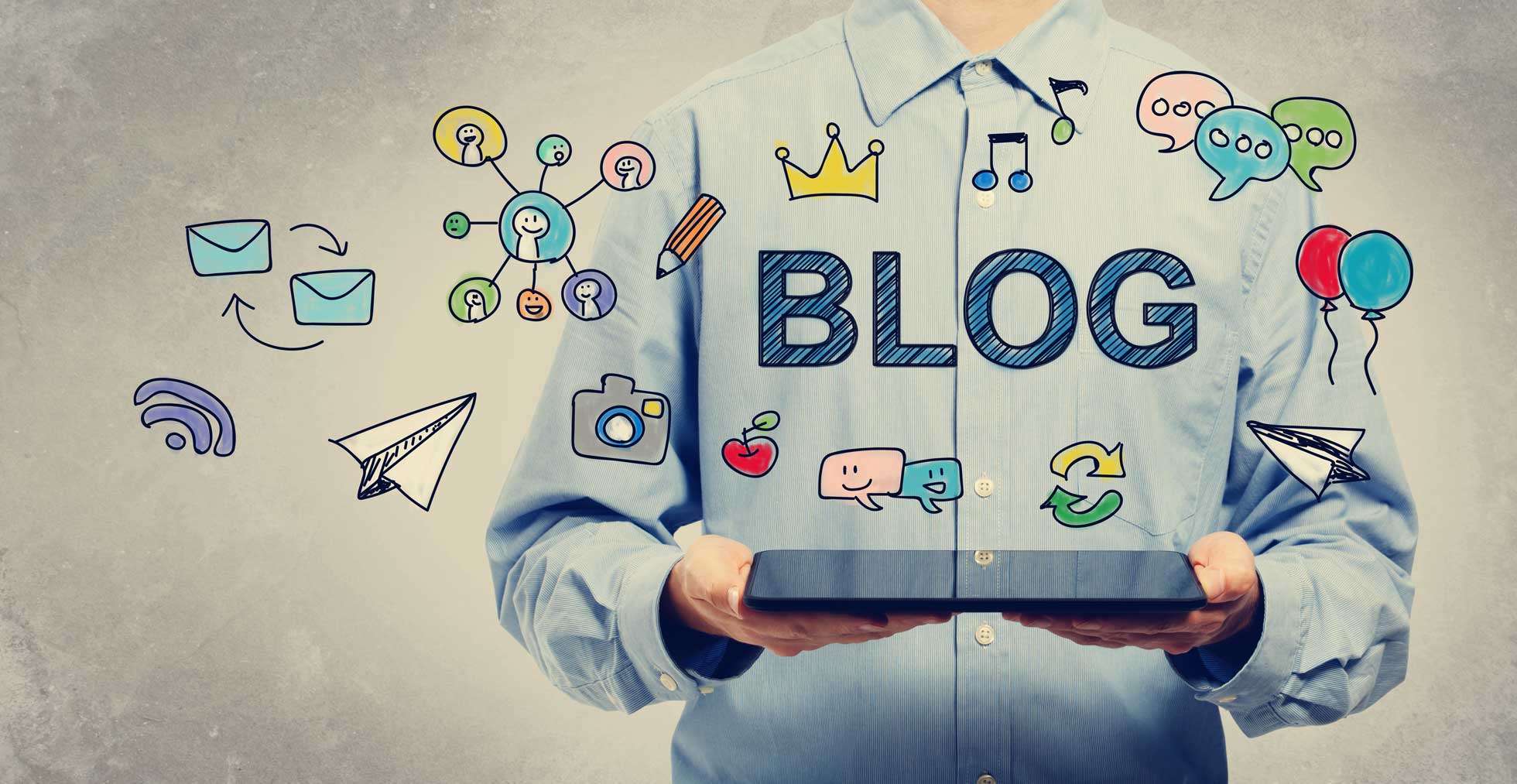 You are going to start a blog for your business, so it shouldn't be difficult for you to decide the main topic of your blog.
If you are in clothing business, the main topic of your blog can be fashion. If your targeted customers are Men, You need to publish content about Men's ware.
WordPress is a popular publishing platform, many WordPress developers are selling premium themes, plugins and services. To promote their business they choose WordPress or blogging as the main topic. They focus on publishing themes and plugins related articles.
2. Choose a Reliable Publishing Platform for Your Business Blog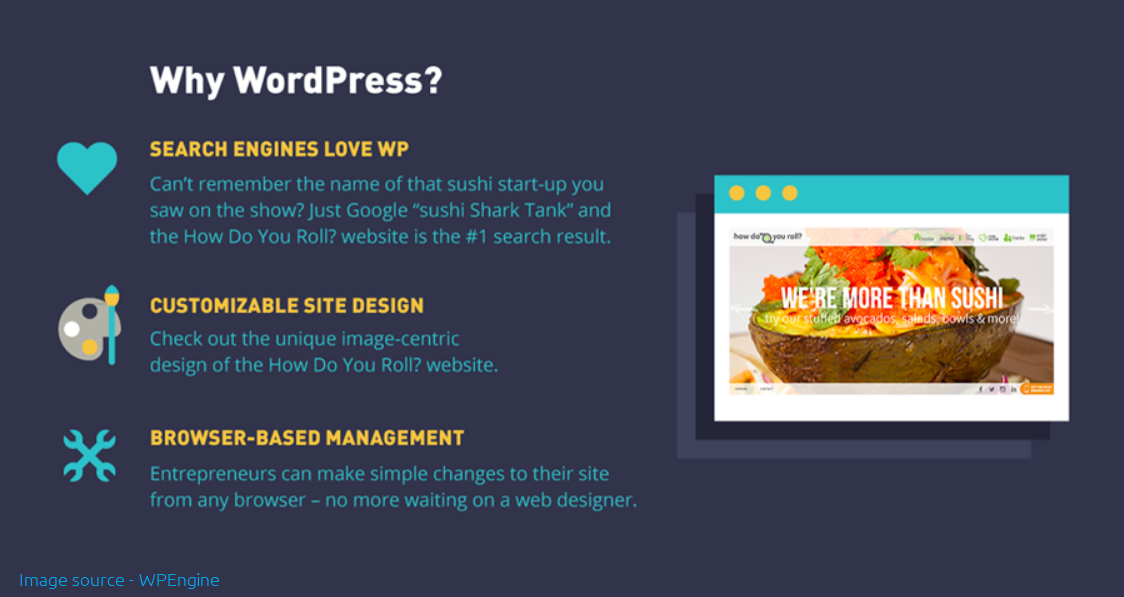 There are several platform to set up your blog. Blogger, Tumblr, WordPress, Ghost are few of them.
WordPress is the most popular and highly recommended choice for business websites and blogs.
WordPress is a flexible, SEO friendly platform supported by a large community. It has thousands of plugins, themes, and features to make it more powerful.
With WordPress, You will get full control over your business blog and content.
WordPress is powering more than 30% websites on the entire internet.
3. The Secrets of Choosing a Great and Secure Blog Domain name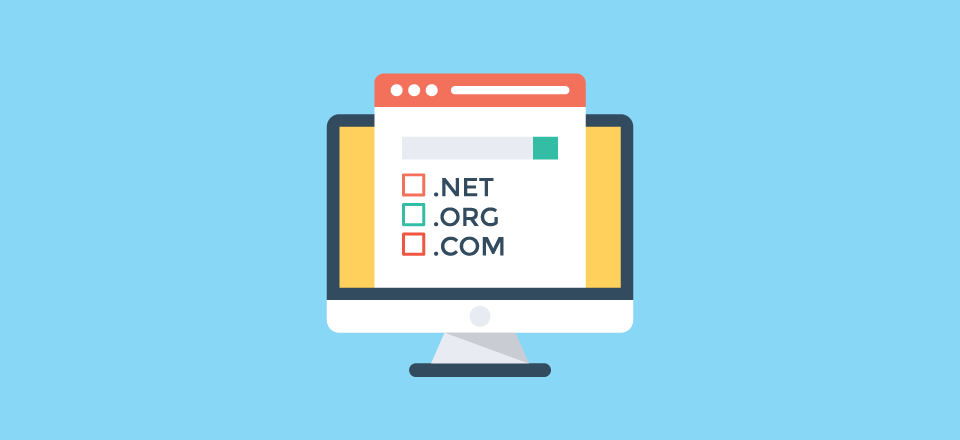 If you already have a website for your business, you can set up your blog on a subdomain (blog.yourbusiness.com] or subdirectory (yourbusiness.com/blog].
If you are going to register a new domain name, make sure it is related to your business.
.com is the best choice
keep it short & simple
don't use symbols or numbers
don't use other companies trademarks
Many hosting companies offer a domain name with hosting plans but consider registering a domain name with dedicated domain name provider like NameCheap.
With Namecheap, You can register and manage multiple domain names with easy to use dashboard.
A domain name costs $10-$15 per year but Namecheap charges only $8.88/year for the first year.
You can register a domain name for 1-10 years.
If you register domain name for your business with NameCheap, You can use your domain name with any hosting provider of your choice.
Just visit Namecheap and register your domain name.
Search your domain name and click add to cart button.
You are registering a domain name for your business, .com is the best choice and you should also consider registering .net, .org, .biz or any other domain you think, you need to secure.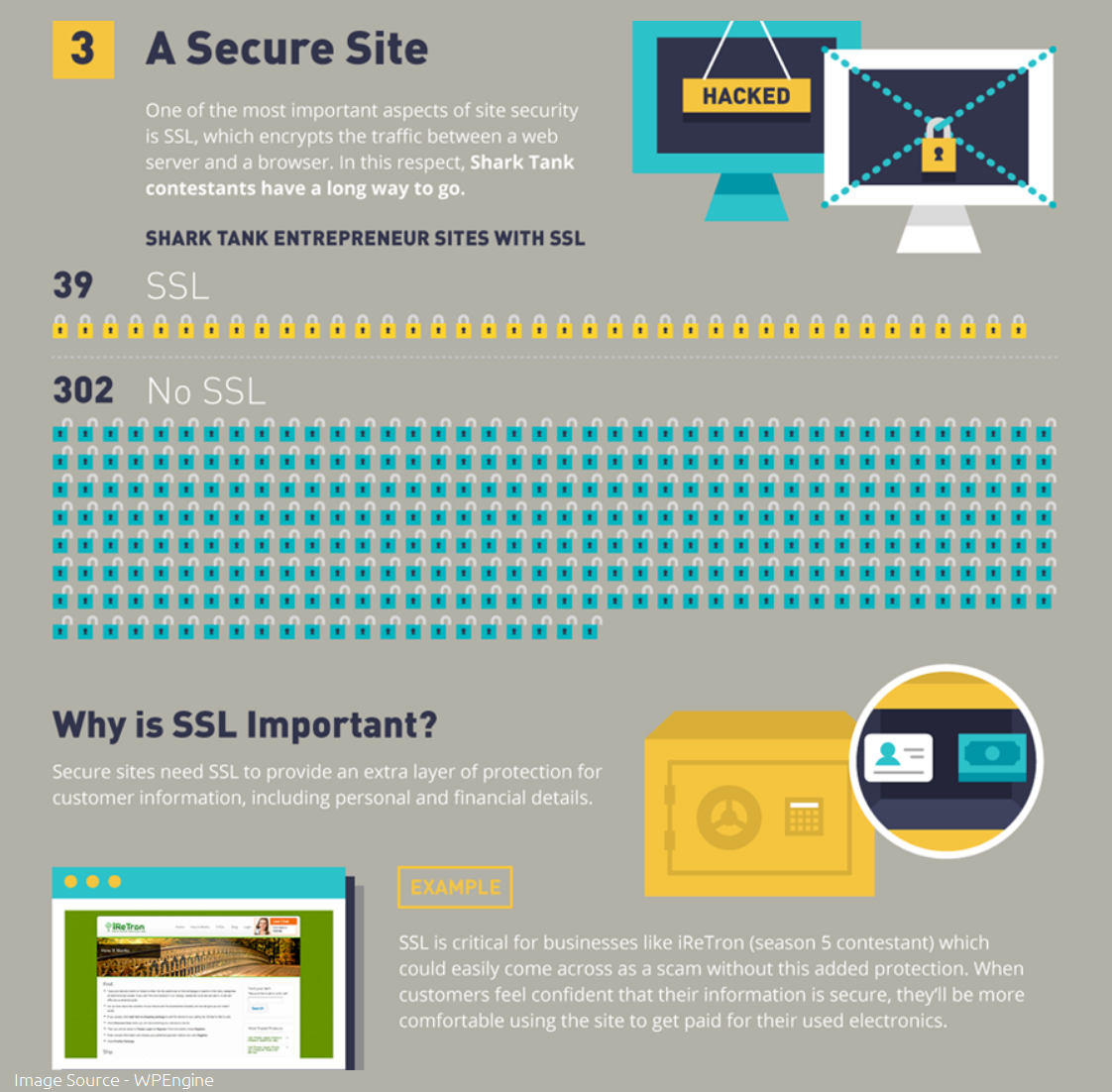 Also, Get the Positive SSL Certificate and Private email option. SSL certificate can help you boost your search engine rankings as well.
Click view cart button, on the next order confirmation page, don't forget to change the years for your domain name.
5 to 10 years is a good time period for a business domain name.
You might lose your domain name if you register for 1 year only and forget to renew your order. So be wise and pay for few years in advance.
Namecheap will charge you just $110 for 10 years domain registration.
4. How to Choose a Fast & Secure Hosting Provider?
To host your business blog, you need to choose a super fast hosting provider. Don't go for shared hosting because it is not good for security and speed.
As we discussed earlier, WordPress is a great choice for blogging. You need to choose a managed WordPress hosting service provider.
The Managed WordPress Hosting is specially designed for WordPress. Your website will be very fast and always live. You won't be sharing your resources with other users like shared hosting service.
Here are a few well-known hosting services to create a business blog.
Primary Reason: Why You Should Avoid Shared Hosting?
Many companies are offering cheap shared hosting plans as well, but there is a big problem with shared hosting plans.
Your website will be often down and too slow.
Not only the most popular Search Engine, Google but visitors hates slow websites too.
If you website won't be accessible and down, you will lose your customers and it is not great for business reputation as well.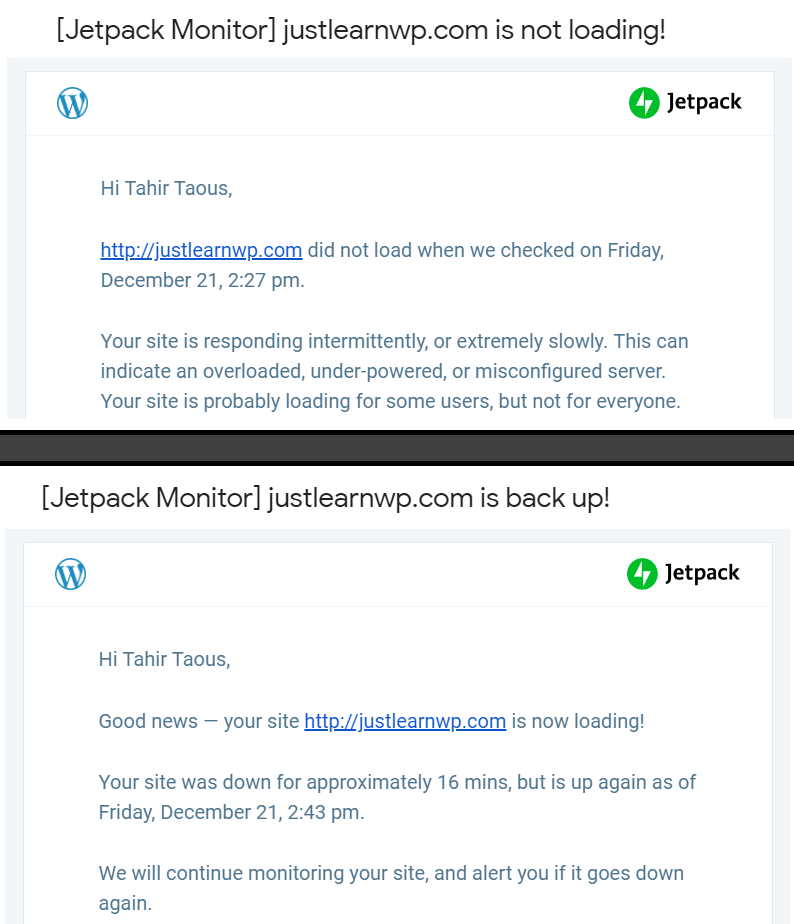 See the screenshot above. We were hosting our sister site JustLearnWP.com on Shared Hosting service, our website was often down and visitors were unable to access the site.
So we moved from shared hosting to Managed WordPress hosting service and since than JetPack never sent an email with the subject like Your site is not loading.
If you want to avoid this type of problem, Choose managed WordPress hosting for super fast and always online business blog.
Why choose Kinsta Managed WordPress Hosting over other hosting services?
Kinsta has been providing hosting services for more than 10 years.
From the above mentioned 3 services Kinstaseems to be expensive but they offer a Google cloud-based super fast hosting, optimized for business sites and WooCommerce Based online stores.
With Kinsta, You can manage all your business sites from one dashboard and you can even assign users to each of your business sites and blogs.
You can also view all your site stats and resources usage within the Kinsta dashboard.
Kinsta has specially designed their service for small and large businesses.
Kinsta offer a 30-day money back guarantee for all plans and a lot of great features.
Kinsta Hosting Features
Other companies charge extra money for many of these services.
Free CDN
Free white glove migrations
Free migrations from WP Engine and Flywheel
18 global locations
Multisite support
Manual and automatic daily backups
Multi-user environment
Staging area
Free SSL certificates
Imported SSL certificates
Site cloning
SSH access
White-labeled cache plugin
So go to Kinsta and choose a suitable plan for your business
You will receive an email from Kinsta with your all the necessary details.
5. How to setup a WordPress Blog on Kinsta in 2 Minutes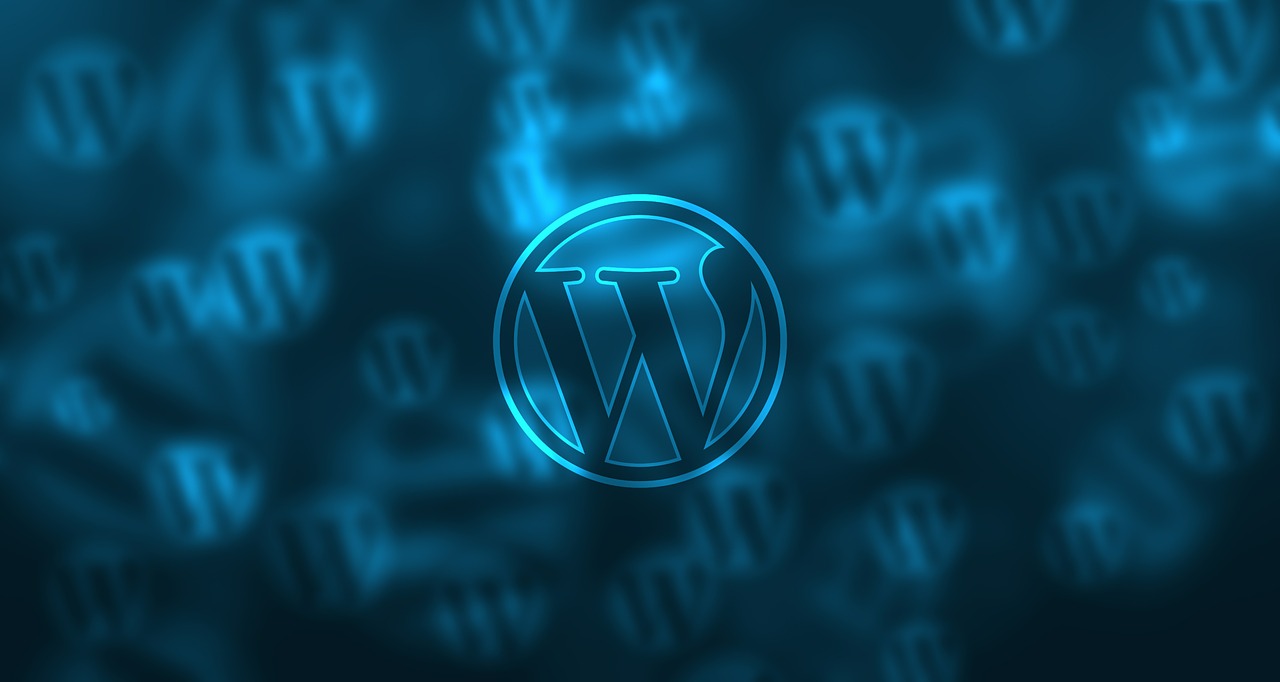 After registering the domain name and web hosting, You are ready to create a business blog.
Login to your Kinsta dashboard and click on the Sites link.
Choose Add New Site button, enter all your necessary details to set up your business blog and click the add button.
Select your nearest data center location from the 16 different locations.
Check I'll use my own domainand type domain name your registered earlier with Namecheap
Copy admin password and save it somewhere. You will use this password to login to your WordPress Dashboard later.
If you want to sell products on your website, you can check the Install WooCommerce checkbox.
Uncheck Instal Yoast SEO, We prefer All-in-one SEOPackto manage WordPress SEO and Open Graph social meta for our business blog.
Kinsta will set up your new business blog in a few seconds and You will receive an email with login details.
How to point your Namecheap domain to Kinsta in 2 minutes?
Before accessing our brand new business blog, We need to point our custom domain name to Kinsta servers, It is a very simple and easy process and takes few minutes.
In the Kinsta Dashboard, Click on the blog name you just created.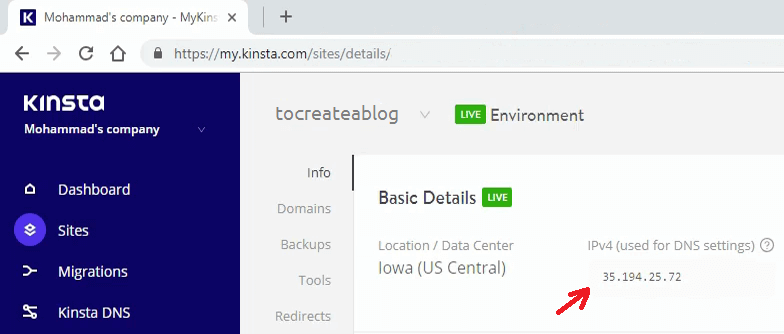 Click on Info Tab and copy IPv4 address. It is used for DNS Settings.
Now login to your Namecheap account
Having logged into Namecheap account, go to your Domain List -> click 'Manage' next to the domain yourdomainname.com> 'Advanced DNS' tab -> 'Host Records' section.
Delete all existing records, then click on 'Add New Record' and create 2 new Arecord with the following values: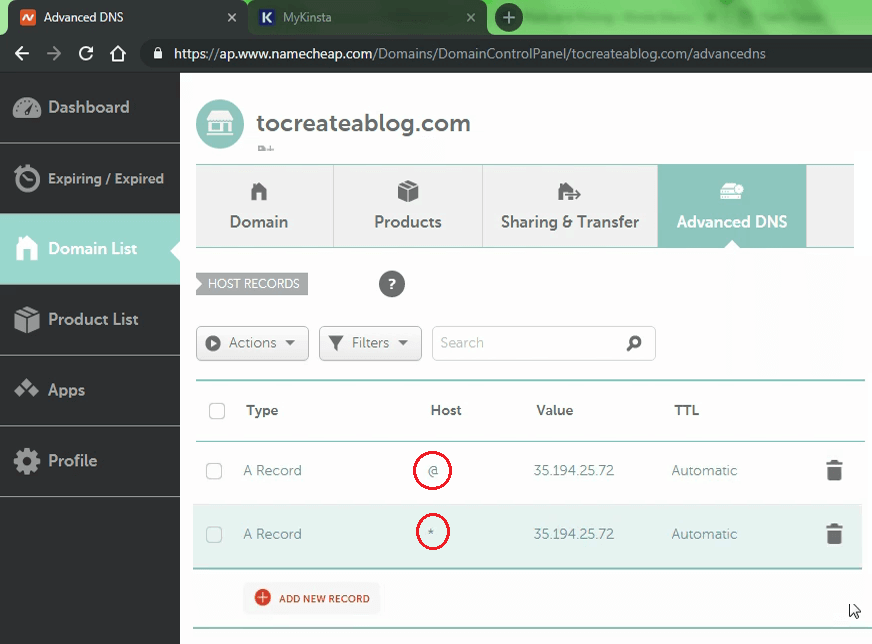 Type: A Record | Host: @ | Value: 35.194.25.72 | TTL: Automatic
Type: A Record | Host: * | Value: 35.194.25.72 | TTL: Automatic
It may take a few minutes or sometimes hours for your A name record to propagate everywhere.
When your domain is now pointed at Kinsta, You can access your WordPress site by typing yourdomain.com/wp-admin
6. The Only Resources You Will Ever Need Setup Perfect Business blog with WordPress
We have successfully setup WordPress blog for business with our domain name pointing to Kinsta hosting.
Now we need to change some basic settings for WordPress to make our business blog SEO friendly.
From the Kinsta Dashboard, You can click on Open WordPress Admin to access the WordPress Dashboard.
Or you can type yourdomain.com/wp-admin in any browser to access WordPress login page.
Type your username or email address and password to login to WordPress blog dashboard.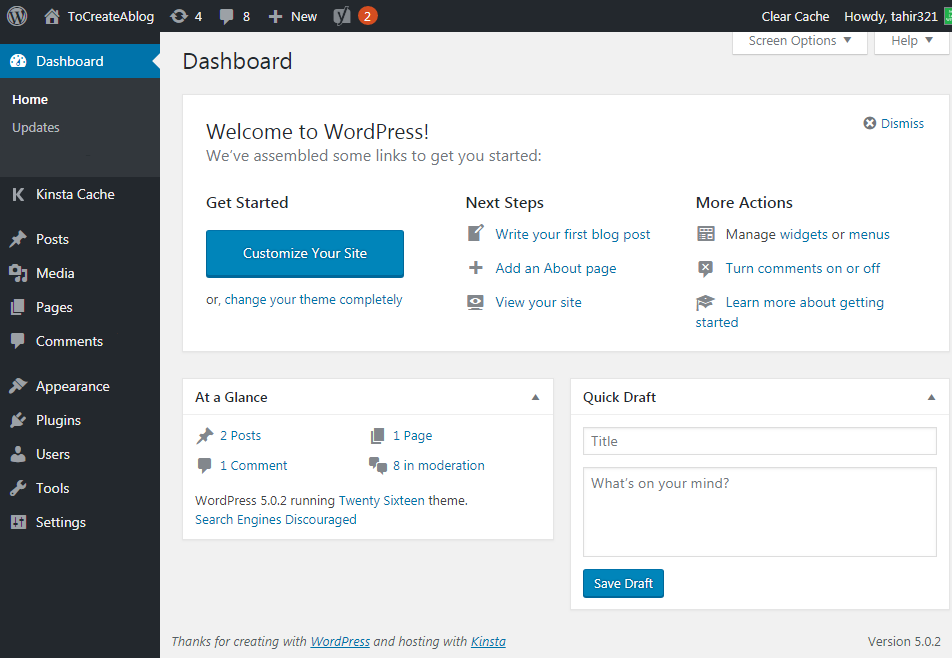 This is your business blog dashboard, From this Dashboard, You will be creating, managing and publishing all the great content about your business.
The Best WordPress Settings For Business Blog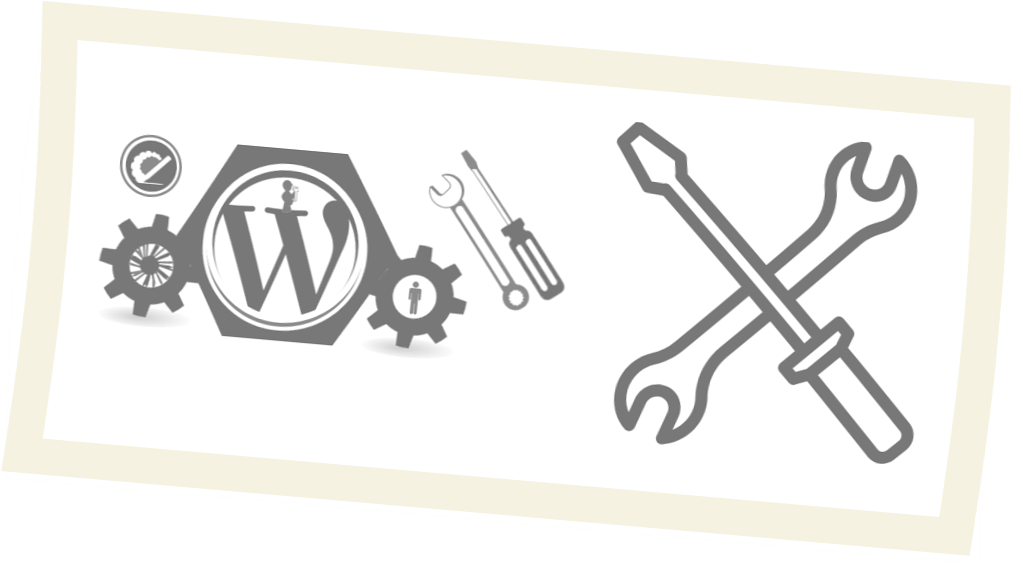 Once you are logged into Your WordPress blog dashboard, You need to change and update the following settings.
9 Best Settings for WordPress Business Blogs (Number 4 is a Must)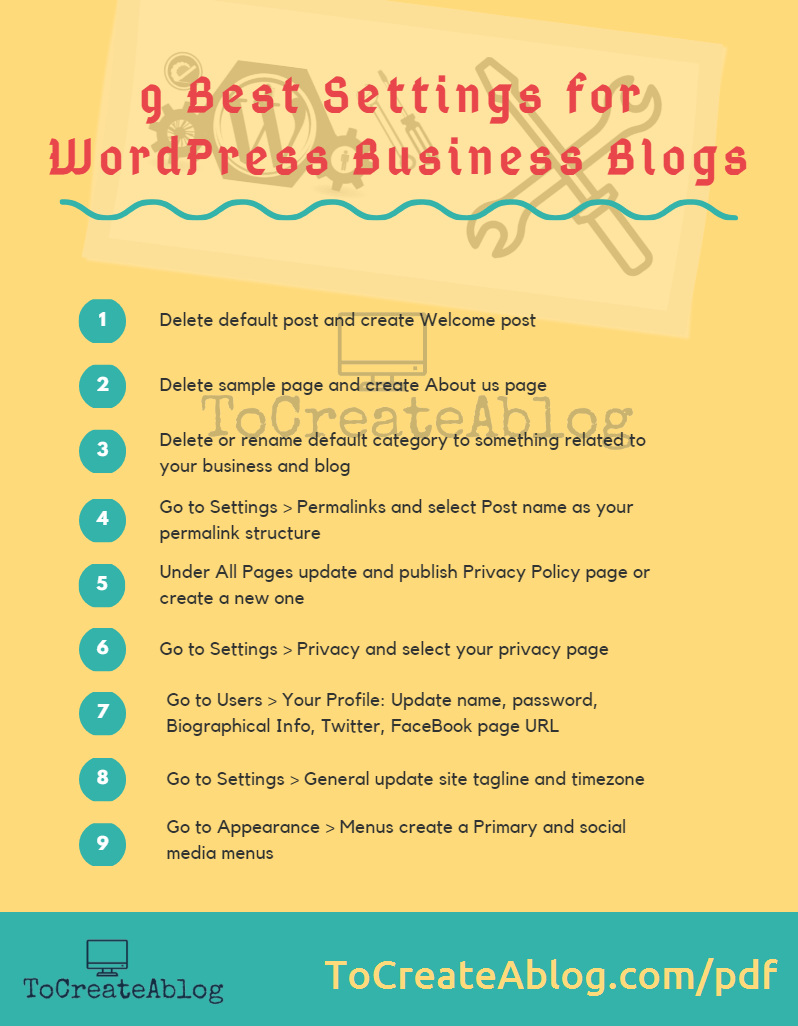 Delete default post and create Welcome post
Delete sample page and create About us page
Delete or rename default category to something related to your business and blog
Go to Settings > Permalinks and select Post name as your permalink structure
Under All Pages update and publish Privacy Policy page or create a new one
Go to Settings > Privacy and select your privacy page
Go to Users > Your Profile: Update name, password, Biographical Info, Twitter, FaceBook page URL
Go to Settings > General update site tagline and timezone
Go to Appearance > Menus create a Primary and social media menus
6 Must have WordPress plugins for your business blog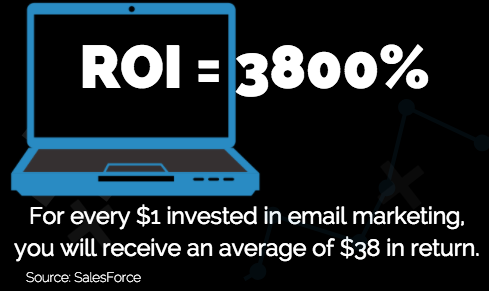 PrettyLinks: is a powerful plugin to shrink, cloak, track, organize, share and test all of your affiliate links on your own domain.
Really Simple SSLis lightweight free plugin to enable SSL certificate on your WordPress blog.
7. Secure your business blog – Backups, security, and speed with Jetpack

Jetpack is one of the most installed WordPress plugins, created by WordPress team.
This is swiss army knife for WordPress blogs.
Jetpack Personal costs $39/year and good for small personal blogs
Jetpack Premium costs $99 per year
Jetpack Professional costs $29 /month and offers ultimate feature to manage business blogs
Jetpack has dozens of features to make your blog more powerful, secure and super fast.
Images and videos can slow down your website. Jetpack premium plan offers unlimited static files, image, and video hosting.
If you are planning to publish videos on your business blogs, choose either Jetpack premium or Jetpack Professional plan.
Jetpack Personal plan does not offer video hosting and monetization feature to earn money from your blog.
8. How to start a blog without making a single mistake?
Before publishing your first blog post, set up backups for your business blog.
You can't afford to lost all your blog data, if anything happens to your blog.
Daily or real-time Backups are must for business blogs
Go ahead and install Jetpack in a minute on your blogand activate backups for your blog.
Jetpack personal and Premium plans offer daily backups while Professional plan offers Real-time automated backups with the unlimited archive.
Jetpack Premium and Professional plans have Automated malware scanning and security fixes feature with Brute force attack protection as well.
If you are also planning to publish videos on your blog related to your business, Jetpack premium and professional offers unlimited video hosting.
So go ahead and choose your favorite Jetpack plan.
9. The Importance of Good Blog Design for your Business
Design of your blog is very important. Here are some statistics from different surveys which shows how website design impact people and profits.
Studies shows that 75% of visitor judge the credibility of a business based on the design of its website.
According to another survey 49% people believe that design of a business blog is VERY IMPORTANT, only 3% people said that design is NOT IMPORTANT at all.
18% of influencer are more likely to share, follow or comment after interacting with a highly usable site.
The importance of a mobile friendly blog design?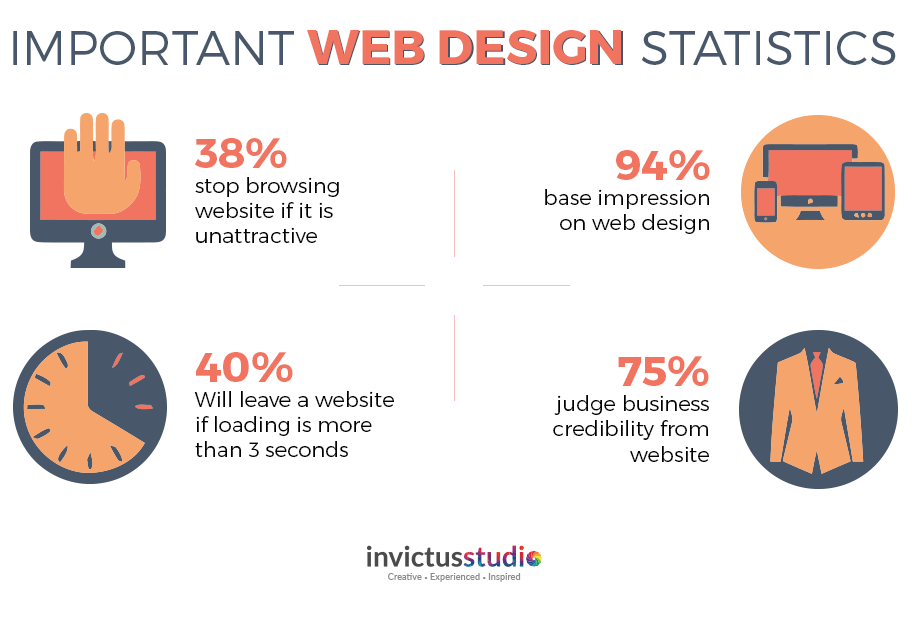 When creating a business blog, You can not ignore mobile friendly design.
The vast majority of Americans – 95% – now own a cellphone of some kind.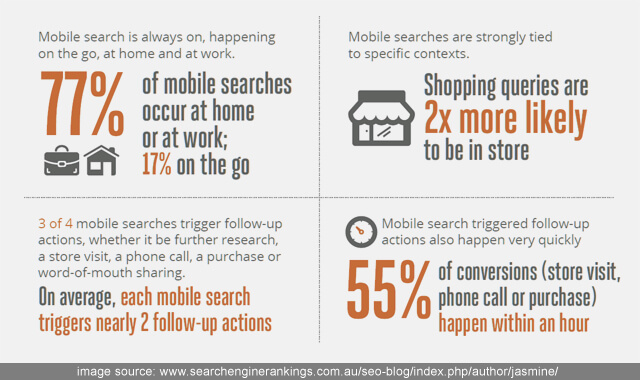 "63% of adult cell owners use their phones to go online and 49% use their phone for directions, recommendations or other location-based information."
34% of cell internet users go online mostly using their phones, and not using some other device such as a desktop or laptop computer.
10th Annual Cisco Visual Networking Index (VNI) Mobile Forecast Projects 70 Percent of Global Population Will Be Mobile Users and By 2020, over 75 percent of the world's mobile data traffic will be video.
By 2020, more people will have mobile phones than electricity at home.
As of Jan 2017, 3.448 billion people were active mobile internet users.
10. How to create a mobile-friendly blog that also looks great?

Now you know the importance of a good website design and why you need to make your blog mobile friendly, it's time to change the design of your business blog.
We have chosen WordPress to run our business blog. WordPress has a very simple and easy solution to change the design of your blog without hiring an expensive website designer.
Design your blog with the Best Selling WordPress Themes
When you install WordPress, you get 3 default themes from the WordPress team. These themes are really basic and does not offer a lot of features and design options.
But WordPress gives you the option to upload and install custom themes to make your blog look awesome.
Thousand of free and paid themes are available for WordPress.
A Theme can be very simple with a few basic features and design or it can have advanced customization option and tons of features.
A theme is the face of your blog, so make sure you choose a premium theme that offers timely updates and enough features for your business blog.
Best selling WordPress Themes of all time – X, Avada and Divi

Here are 3 most popular and best selling WordPress themes of all time.
Avada Theme is the best selling WordPress theme of all time at ThemeForest market place. More than 480,031 copies of this popular theme has been sold as of Jan 2019. Avada It comes with 6 premium plugins.
X Theme: is another best selling WordPress theme at themeForest. This theme come with 30+ premium plugins and addons.
Divi Theme: According to trends.builtwith.com, 1,070,388 live websites are using Divi as of Jan 2019 and an additional 884,006 sites used Divi historically.
Divi is created by ElegantThemes, a very popular marketplace to buy premium WordPress themes and plugins.
With Divi, You also get access to other dozens of premium themes and plugins such Bloom Email Opt-Ins, Monarch Social Media Sharing, Divi Builder and many other plugins.
All of the above mentioned themes offers advanced features to fully customize the layout, design, color and other options to create a good looking and unique design for your blog.
Premade layouts: X, Avada, and Divi themes comes with dozens of pre-made fully functional layouts and websites. You can view the demos of these layouts and easily import the design you like with few clicks.
After importing your favorite design, You can customize the design to match your business in few minutes.
Mobile-Friendly Design: All of the 3 themes not only make it simple to create a good looking blog but your blog will be mobile friendly as well.
Download any theme from Avada, X Theme or Divi Theme and create a unique and elegant design for your blog in few minutes.
Personally, I have been using X Theme, It allows you to choose from dozens of available Standard and Expanded demos.
Login to WordPress Dashboard. Go to Appearance > Themes > Add new > Upload theme to install it.
11. Build Your List From Start- eMail has 3800% Return on Investment
Let's see some important stats about email marketing so you can have a better idea why you should start building your email list.
email delivers the highest ROI for marketers.
SalesForce study shows that for every 1$ invested in email marketing, you will receive an average of $38 in return while CampaignMonitor study shows $44 ROI.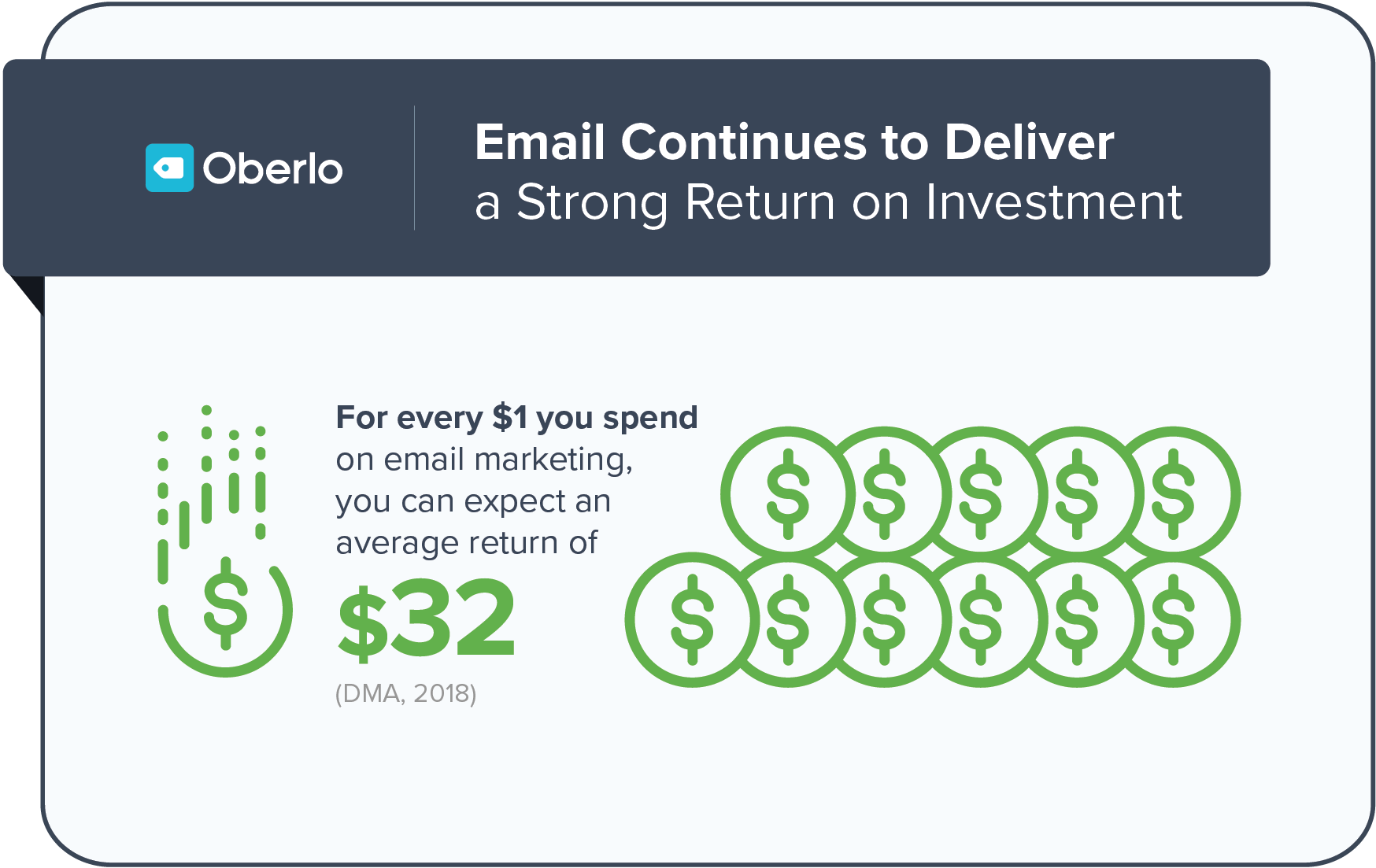 According to Direct Marketing Association email tracker, You can expect an average return of $32.
According to MarketingCharts.com survey of 271 marketing influencers around the world from a mix of company sizes and primary marketing channels, Email was the most effective digital marketing tactic for 2018 after Social Media Marketing and Search Engine Optimization.
In another survey 95% professionals said they use email as the primary communication tools for business.
In the US alone, more than 85% of adults send or read email.
Email marketing yields an average 4300% return on investment for businesses in the USA.
When creating email signup forms using Bloom plugin, for your blog, collect both names and email address of your readers.
Lifecycle Marketing, 2017 study found out that Emails with personalized subject lines generate 50% higher open rates.
So don't forget to customize your email and subject line to include individual names when you send out emails.
How to build email list using Bloom for WordPress?
It is very simple and easy to build an email list using WordPress. There are many plugins available to create beautiful signup forms.
We recommend you to use Bloom email opt-in plugin from ElegantThemes.
Download this plugin. Go to WordPress dashboard > Plugins > Add new and upload this plugin.
Activate Bloom and create signup forms. Different type of sign up forms can be added to your blog. Popup forms works best.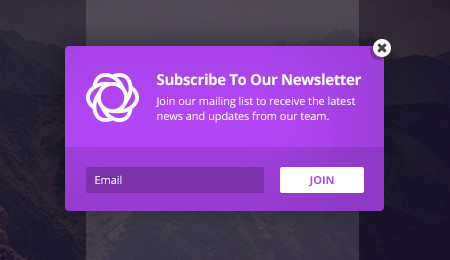 Bloom WordPress plugin lets you create automatic opt-in pop-ups that can be triggered by timed delays, when a user reaches the bottom of a post or page, or even after they comment or purchase.
This is an extremely effective way to generate and convert leads.
The average open rate for a welcome email is 82%.


GetResponse 2017
So don't forget to send a welcome email to your new subscribers.
A freebie also works great to increase subscription rate. Offer a free eBook, Email course, Video, or a case study.
You can Integrate bloom with 16 Email Marketing services, which makes it simple and easy to manage all of your campaigns and subscribers.
Bloom plugin comes with 115 pre-made design templates that let you get started with beautifully designed opt-in forms in seconds.
12. How to improve Google Search Ranking: SEO Tips for WordPress
Search Engines are one of the most popular and best ways to get free and targeted traffic to a website.
SEO is a process to optimize your blog posts, video, audio, and other type of content for search engines like Google, Bing and others to get higher rankings.
The purpose of SEO to get higher rankings in (SERP) Search Engine Results Page.
Let's learn some basic tips to optimize your blog for search engines.
I am going to discuss the important points here, because we have discussed all of the point in details in the relevant sections of this business blog guide.
Website speed not only matters for visitor but SEO as well, Choose a super fast hosting service provider like Kinsta.
Get an SSL certificate with your domain name.
Add your site to Google, and Bing webmaster tools.
Submit a sitemap to google
Check WordPress visibility settings to make sure Search Engines can index your blog.
Choose post-name as permalink structure.
Earler it was recommended to set preferred domain (www or non-www) in Google search console but now Google has dropped support for preffered domain.
Do keyword research and find best keywords
Create and publish original content and use keywords to optimize each blog post.
Link to internal and external relevant and quality content
Use All-in-One SEO or JetPack SEO plugin to add targeted keyword, title and meta-description for each blog post.
Write catchy headlinesfor each blog posts.
Compress image files to reduce the size for better speed, and properly name each image file. Business-blog-with-wordpress.png is much better than 12d3f.png.
Write relevant alt and title text for all images and links in your blog posts for accessibility.
Add schema markup and Rich snippets for news, reviews, audio, video, and other type of content.
WordPress SEO Checklist – 45 Tips to Increase Traffic by 571% in 13 Months is an in-depth guide on Kinsta blog.
This is a must read guide to learn the importance and essential tips to optimize your blog content for Google and other Search engines.
How to Speed up Your WordPress Site is another guide published by Kinsta. This guide covers all the details and techniques to make your blog super fast.
Keyword Research
is the most important part or actually the foundation of Search Engine Optimization.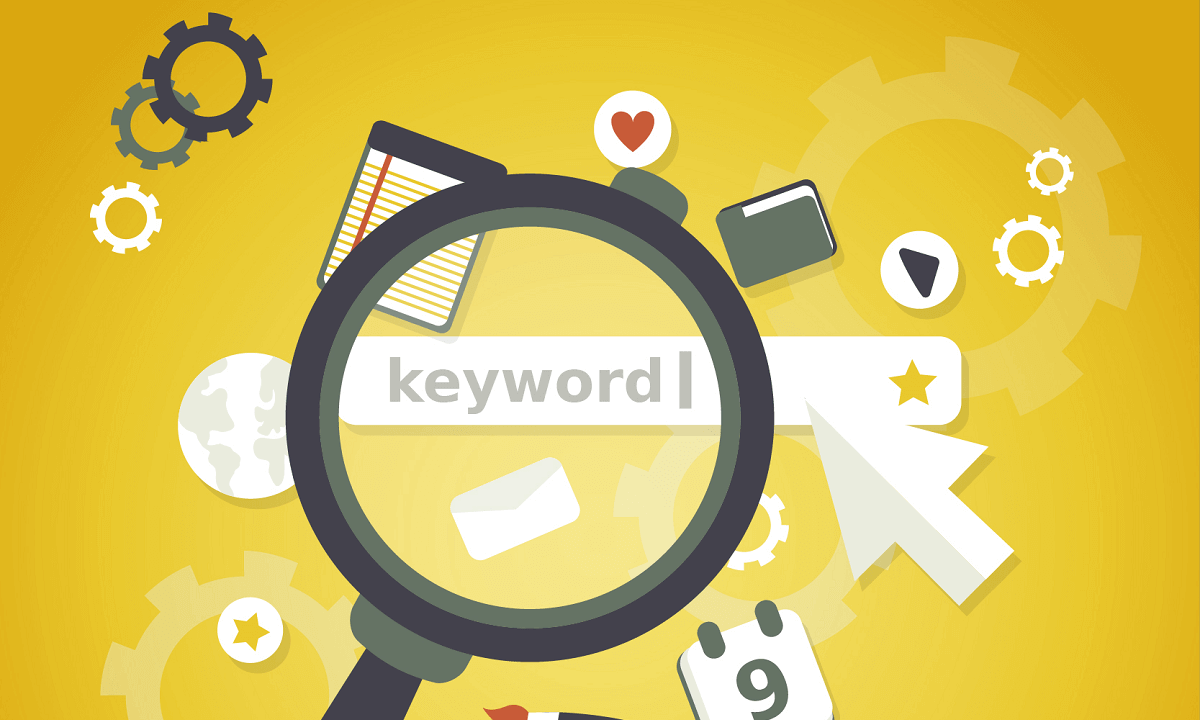 Keyword Research is the process to find the best and actual words or terms that people are typing in Google and other search engines.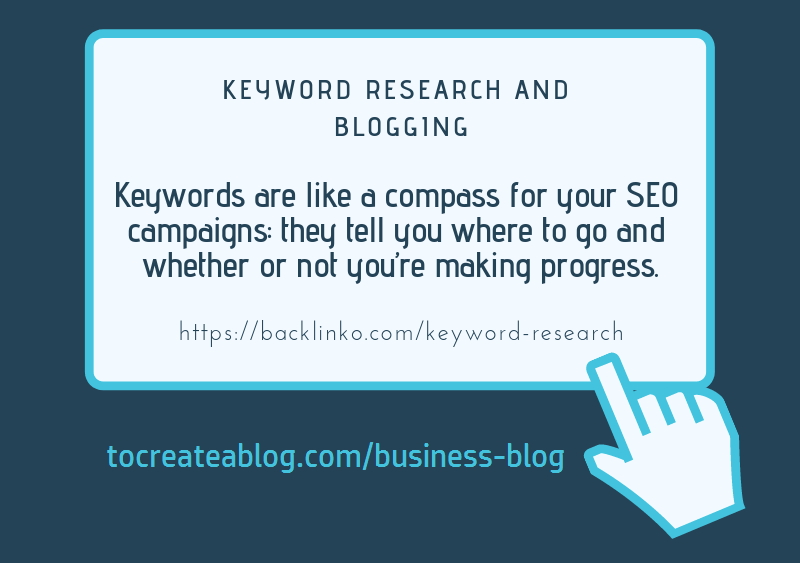 If you can master the art of finding awesome keywords for your business — you'll not only benefit from more search engine traffic – but you'll also know your customers better than your competition.

Backlinko
Let suppose, You are going to sell shoes online. When you type Shoes in Google, you see many suggestions as shown in the screenshot below.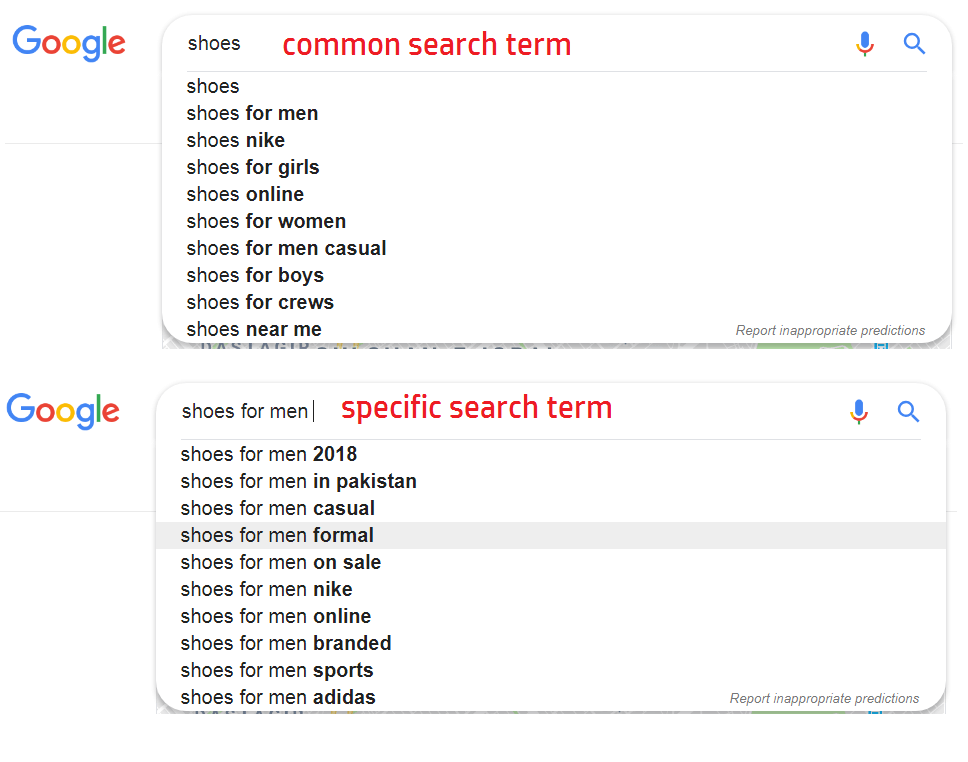 In the second search term we are looking for shoes for men, but still, we can see many suggestions.
Now, you should not use shoes as the main keyword, because it is difficult to beat your competitors.
So, what you should do?
You should target specific and long-tail keywords. For example, you can target shoes for men formal. It'd be easy to get better SEO results.
Google also shows SEARCH RELATED TO: These are sometimes great keywords to target because they're very long tail and have less competition than Body or Head Keywords.
For example, shoes in new york has less competition than shoes. In the screenshot below, You can see more suggestions.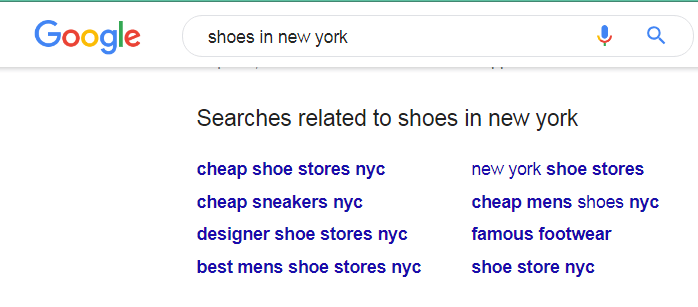 Google is not your main keyword research tool, it is just giving you some good suggestions.
But luckily, there are many other better keyword research tools available which gives you more details about keywords and search terms.
8 Free KeyWord Research Tools
Here is a list of 8 free tools, you should use for keyword research.
Use above mentioned tools to find the best keywords and create and optimize content for these keywords.
How to SEO Optimize Content in WordPress?
Once, you have a list of best keywords, You can start creating content.
WordPress allows you to create posts and pages. When you write content in WordPress, You can use your primary keyword in the main title, body text, image names and alt text.
It is possible to optimize content for Search Engines without using a plugin but WordPress SEO plugins makes the SEO process simple and easy.
Jetpack SEO and All-in-One SEOare two very popular plugins to optimize your WordPress blog and content.
Simply, Install any of the above mentioned plugin and follow the instructions.
Now when you write a blog post, below the post editor you will see SEO settings box.
From this box, You can add primary keyword, title, meta description to be displayed on Search engine results page.
You can read this guide how to make WordPress site seo friendly to learn all the process.
13. Enhance Search Results Page Visibility with Rich Snippets
What is Schema? Beginner's Guide to Structured Data.
Have you ever seen, review-stars, number of reviews of any specific products, or total calories, cooking time and image of your favorite recipe in Google results, or you might have seen date, location, and ticket price for your favorite singer's concert.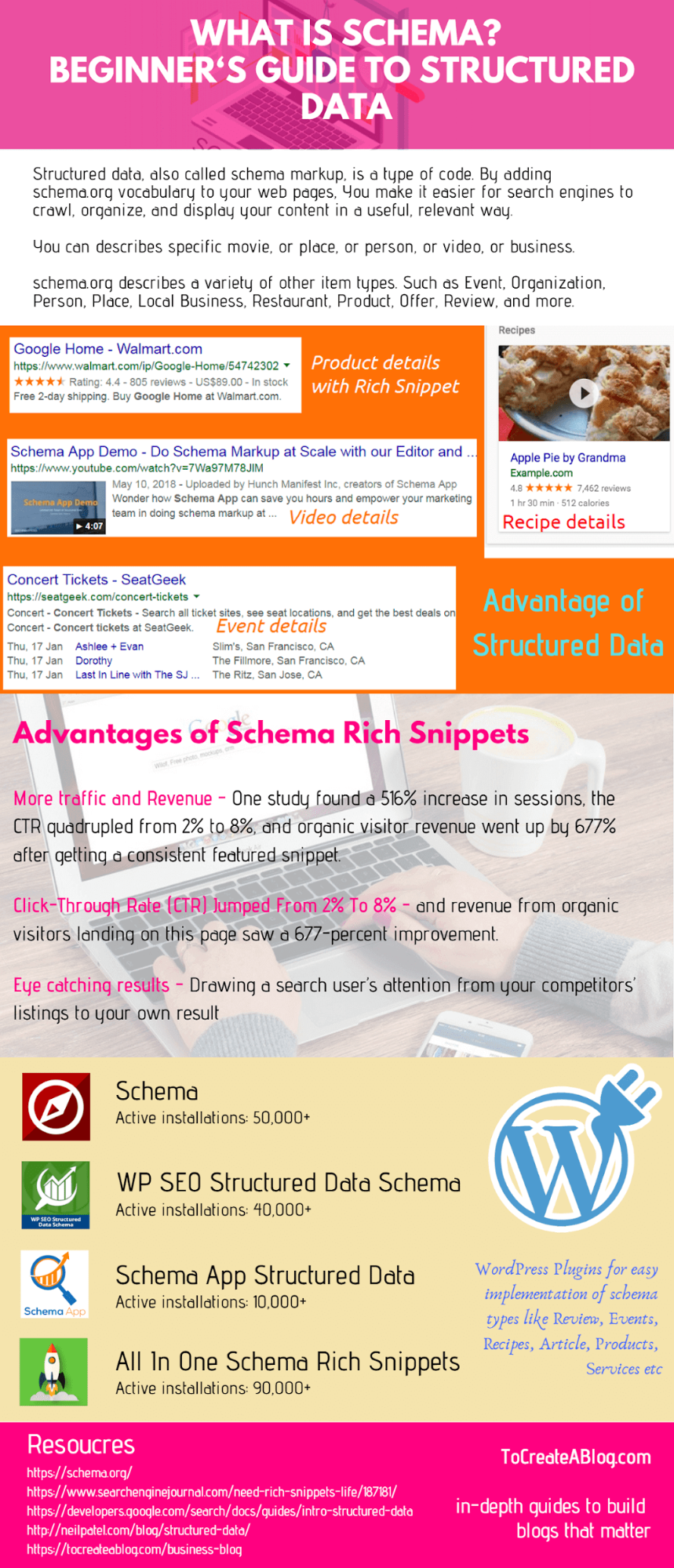 QUOTE: Schema.org is a collaborative, community activity with a mission to create, maintain, and promote schemas for structured data on the Internet, on web pages, in email messages, and beyond. https://schema.org
How search engines know all this? Because We provide all this information to Search engines.
But How?
The answer is: With Structured data?
Structured data, also called schema markup, is a type of code, which you can easily add on your HTML pages or CMS based dynamic websites using plugins.
By adding schema.org vocabulary to your web pages, We make it easier for search engines like Google, and Bing to crawl, organize, and display our content in a useful, relevant way.
With the Schema markup, We can describe the specific movie, or place, or person, or video, or business.
schema.org describes a variety of other item types. Such as Event, Organization, Person, Place, Local Business, Restaurant, Product, Offer, Review, and more.
Best Schema Rich Snippets Plugins for WordPress
WordPress has a plenty of plugins to easily add Rich Snippets and structured data to your WordPress blog.
If you have been selling products online or providing services, You must use rich snippets to provide all the information about your products, reviews and other services.
Here are few very popular plugins for adding schema.org structured data markup in recommended JSON-LD format automatically to WordPress sites.
All of the above mentioned plugins have been updated recently, we are using Schema plugin, But you can use any of the above plugin.
Make sure to install and test these plugins on development or local site, and see what suits your business needs.
X Theme Snippet Extension : If you are using X Theme to design your blog, You don't need to install any of the above mentioned plugins.
Click on Structured Data under the addons menu, you'll see the welcome screen like this:
From this page, You can easily add Schema markup to a Website, Organization or both.
The advantage of choosing X Theme is that, you get all the premium plugins free of costs.
14. How to Write a Blog? Create, Schedule and Publish great content
You have successfully set up your business blog. All the necessary plugin have been installed and your blog looks great with the premium theme.
It's time to publish great content. Because CONTENT IS KING.
Hire Freelancers at FiverPro : If you are not a writer, Video editor or don't have time to write quality content for your business blog, You can hire freelance writers, logo designer, Video editors, Voiceover artist and other experienced freelancer at FiverPro
At FiverPro, You can find some of the best and experienced designers, animatorsm, writers, video editors, social media strategists, Virtual Assistants, and WordPress experts.
11 types of content readers love to read and share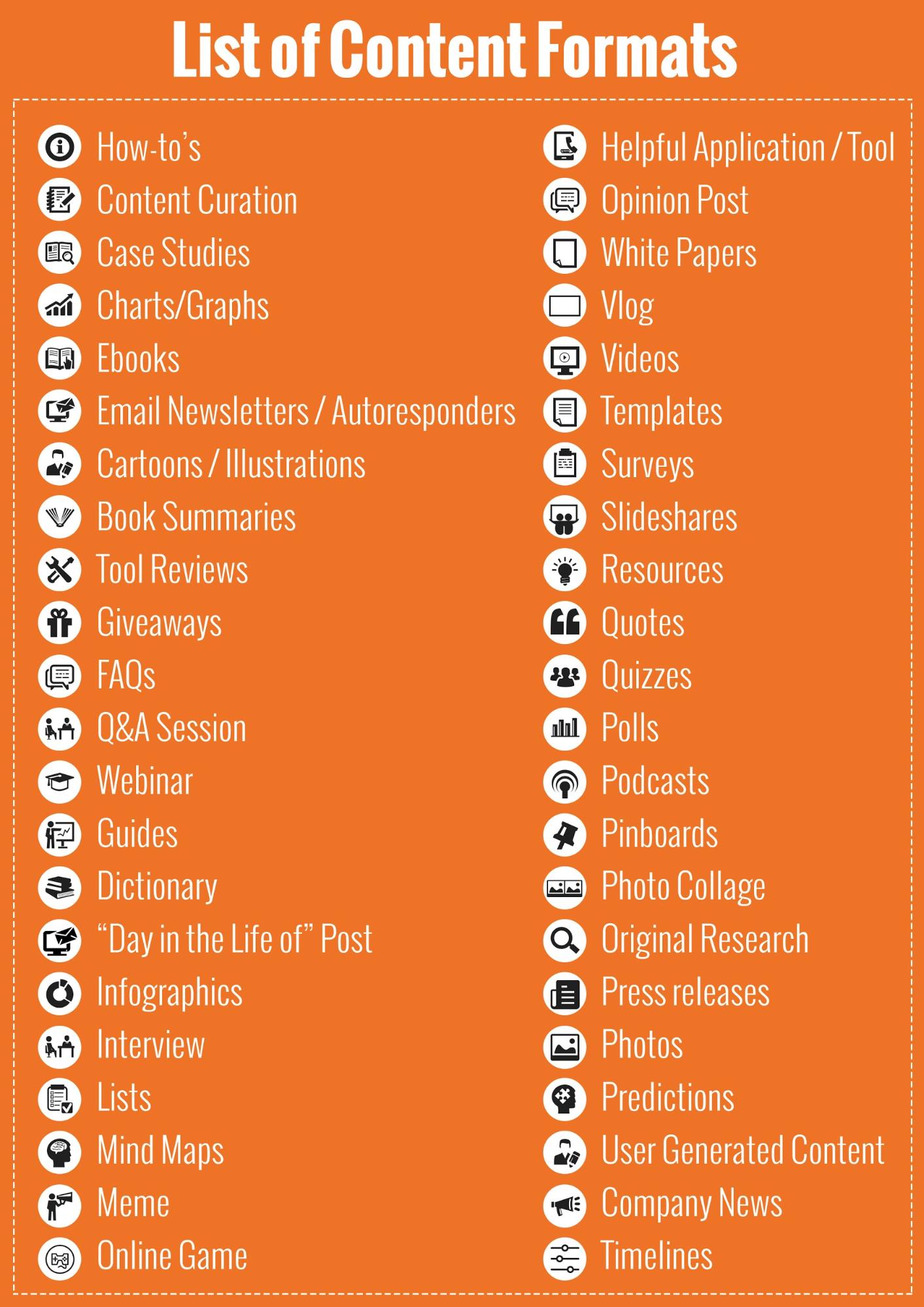 Are you wondering, what type of Content You can publish on your business blog.
The list is very long, but you can publish following 11 type of blog posts on your business blog.
Articles
Case studies
Infographics
Videos
Interviews
Podcasts
List posts
How to – Tutorials
Research posts
Series posts
Check lists
It does not matter who is going to create content yourself, your team or freelancers. All that matters is quality content.
So here are few tips to create and publish the best SEO optimized high-quality content on your business blog.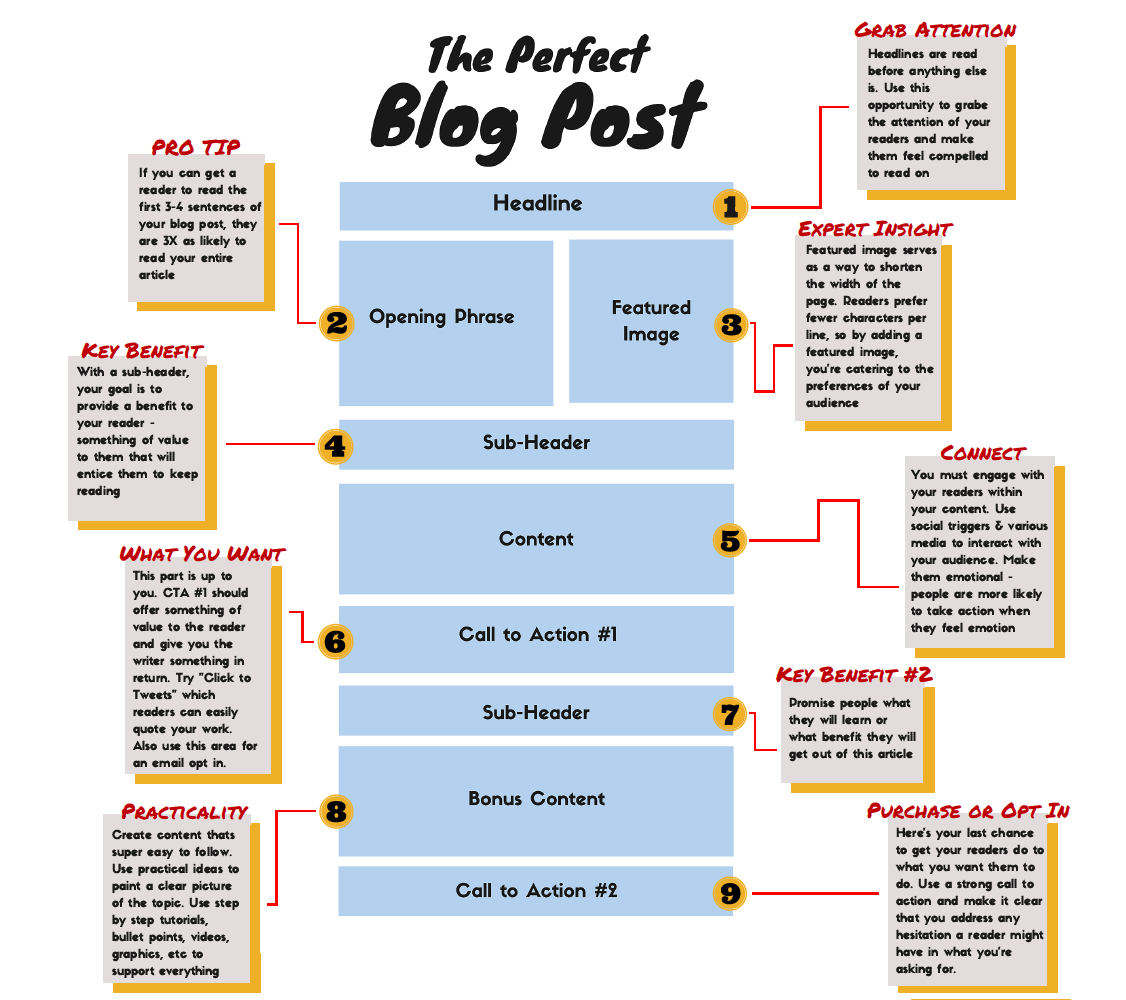 Research what keywords your competitors are using to rank higher in Google. Use free tools like Soovle and keywordtool.io
Create a list of as many blog topics as you can.
Create 5-6 articles before your blog launch and schedule them. 1 post a week is a good strategy.
Write catchy blog headlinesfor each blog post because 80% people will read headline, only 20% will read the whole post.
Write small paragraphs, use headings, subheadings, lists, and quotes in your blog posts
Use simple language and commonly used words, don't use difficult words. Explain everything in simple words.
Write high-quality original blog posts yourself orhire freelance writers at Fiver
Check each post for grammar and spelling mistakes and proofread content with Grammarly
Optimize each blog post for SEO with All-in-One SEO Packor JetPack SEO
Add high-quality images to your business blog posts.
Use pabloto create beautiful featured images for blog posts, Twitter, Facebook and Instagram
Use TinyPNGto reduce image file size without losing quality.
Create a publishing calendar and schedule blog posts
Write custom slug (permalink) for each post
Write custom post titles and meta descriptions for Search Engines using All-in-One SEO Pack plugin
Create Twitter and Facebook page or connect existing account using Jetpack to automatically share the latest blog post with your followers
Schedule posts for social media sharing using the Jetpack sharing module
Create a subscription form using Bloom lead generation pluginto collect email addresses and start sending a weekly newsletter
Share discounts, offers, latest blogs posts with newsletter subscribers
Keep publishing great content
15. An Epic 12 Point Checklistto Publish Epic Content on your Blog

Here is an ultimate checklist to optimize each of your blog post for your readers, search engines and social sharing.
Before publishing your blog post, make sure to
Create the custom permalink (slug)
Proofread blog post, check for spelling and grammatical mistakes with Grammarly
Add high-quality relevant images and featured image
Add alt text for all images
Add category and tags
Enable automatic posting to Twitter, FaceBook etc
Link to internal and external related posts
Display Related Post with Jetpack at the end of the blog post
Optimize content, title, and meta-description for SEO
Make sure to enable Jetpack social sharing buttons
Share it with your email subscribers and social media followers
Make sure links are not broken. Use free online services like deadlinkchecker.com or brokenlinkcheck.com to find and fix broken links.
Don't forget to follow all these steps to publish great content on your blog.
QUICK TIP: After publishing your blog post, copy the post link and paste in brokenlinkcheck.com to make sure all the links are working.
16. The 14 Dumbest Blog launch Mistakes — and How to Fix Them
Now our blog is almost complete, we have also written, and scheduled few high-quality blog posts.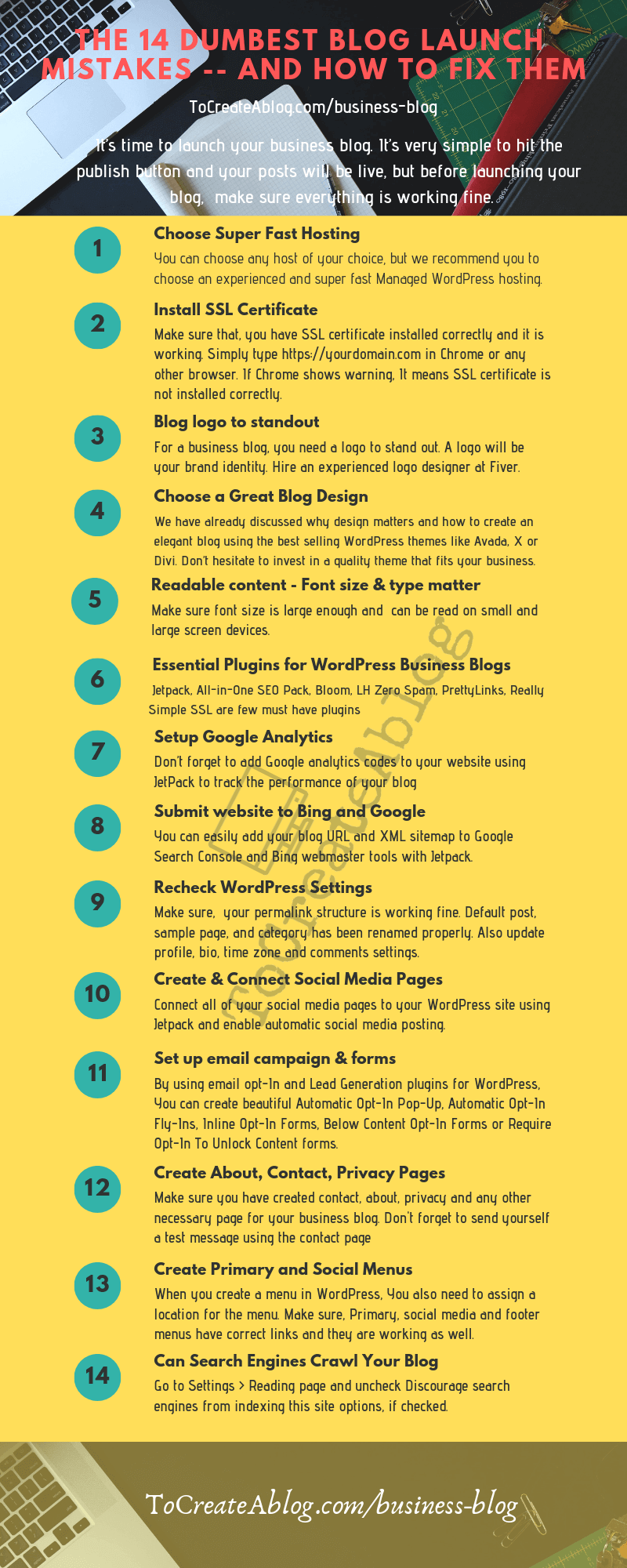 It's time to launch your new business blog. It's very simple to hit the publish button and your post will be live, but before before the blog launch, we need to make sure everything is working fine.
This is your ultimate checklist when Launching a new blog.
1. Choose Super Fast Hosting: You can choose any host of your choice, but we recommend you to choose an experienced and super fast Managed WordPress hosting like Kinsta.
2. Check for SSL Error: Make sure that, you have SSL certificate installed correctly and it is working. Simply type https://yourdomain.com in Chrome or any other browser.
If Chrome shows the following warning, It means you don't have an SSL or SSL certificate is not installed correctly.
You can get an SSL certificate from Namecheap for as low as $1.88 only.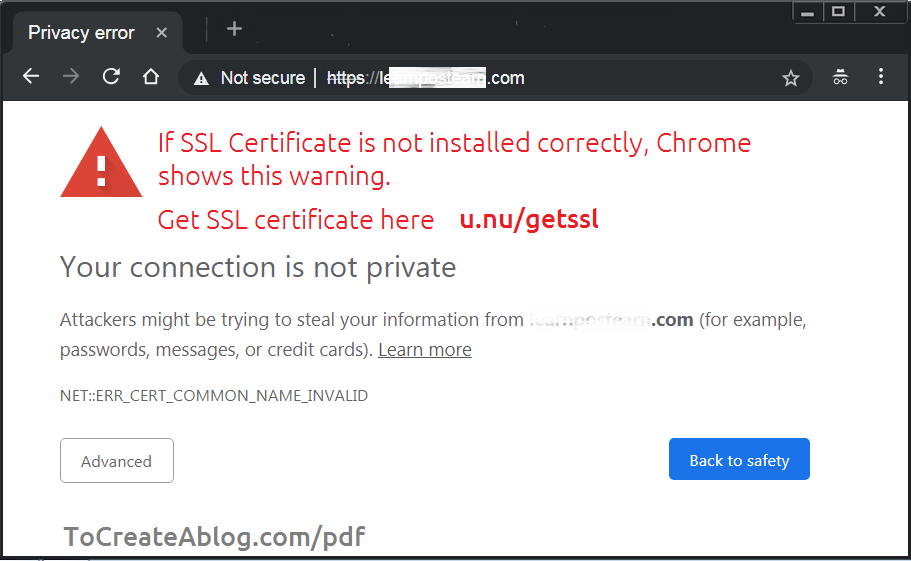 If you already have an SSL certificate, and chrome shows this warning, contact your domain name provider.
Really Simple SSL is a free WordPress plugin to automatically configures your website to run over https.
3. Blog Logo: For a business blog, you need a logo to stand out. A logo will be your brand identity. You can hire an experienced logo designer at FivwePro to design logo for your business.
Also change the tagline and site title from the General > Settings page. Sign up for a Gravatar account to add profile picture and don't forget to upload a Site icon and favicon as well.
4. Blog Design: We have already discussed why design matters and how to create an elegant blog using the best selling WordPress themes like Avada, Xor Divi. Don ' t hesitate to invest in a quality theme that fits your business.
5. Readable content – Font size and type matter:Make sure font size is large enough and can be read on small and large screen devices. X, Avada and Divi themes allow you to choose from dozens of fonts and size can be changed via theme options.
6. Essential Plugins for WordPress Business Blogs: WordPress plugins add additional features to your blog and make blogging simple, easy and fun.
Are few must have plugins for almost all type of blogs.
We also use a WordPress Custom functions plugins, which allows us to add some additional features to our blog without editing the core WordPress files.
7. Google Analytics: Don't forget to add Google analytics codes to your website using JetPackto track the performance of your blog.
8. Submit website to Bing and Google: You can easily add your blog to Google Search Console and Bing webmaster tools with Jetpack. Jetpack also creates an XML sitemap of your website, don't forget to submit this sitemap to Google and Bing.
9. Recheck WordPress Settings: Make sure, your permalink structure is working fine. Default post, sample page, and category has been renamed properly. Also update profile, bio, time zone and comments settings.
10. Social Media Pages: Connect all of your social media pages to your WordPress site using Jetpack and enable automatic social media posting.
11. Set up email campaign: using powerful Bloom email opt-In and Lead Generation Plugin For WordPress. Use bloom to create beautiful Automatic Opt-In Pop-Up, Automatic Opt-In Fly-Ins, Inline Opt-In Forms, Below Content Opt-In Forms or Require Opt-In To Unlock Content forms.
12. Important Pages and Contact Forms: Make sure you have created contact, about, privacy and any other necessary page for your business blog. Don't forget to send yourself a test message using the contact page
13. Primary and Social Menus: When you create a menu in WordPress, You also need to assign a location for the menu. Make sure, Primary, social media and footer menus have correct links and they are working as well.
14. Can Search Engines Crawl Your Blog: Go to Settings > Reading page and uncheck Discourage search engines from indexing this site options, if checked.
Congratulation! You have successfully created a great business blog
This is how you can create great looking, super fast and secure business blog within a few hours.
Once your blog is ready. You need to keep posting great content for your readers.
I hope, you have enjoyed reading this awesome guide to set up your business blog. Don't forget to share this post with your friends and followers.